昭和ロマン蔵 南蔵レストラン

所在地:九州
延床面積:520.42㎡
商業施設
2011年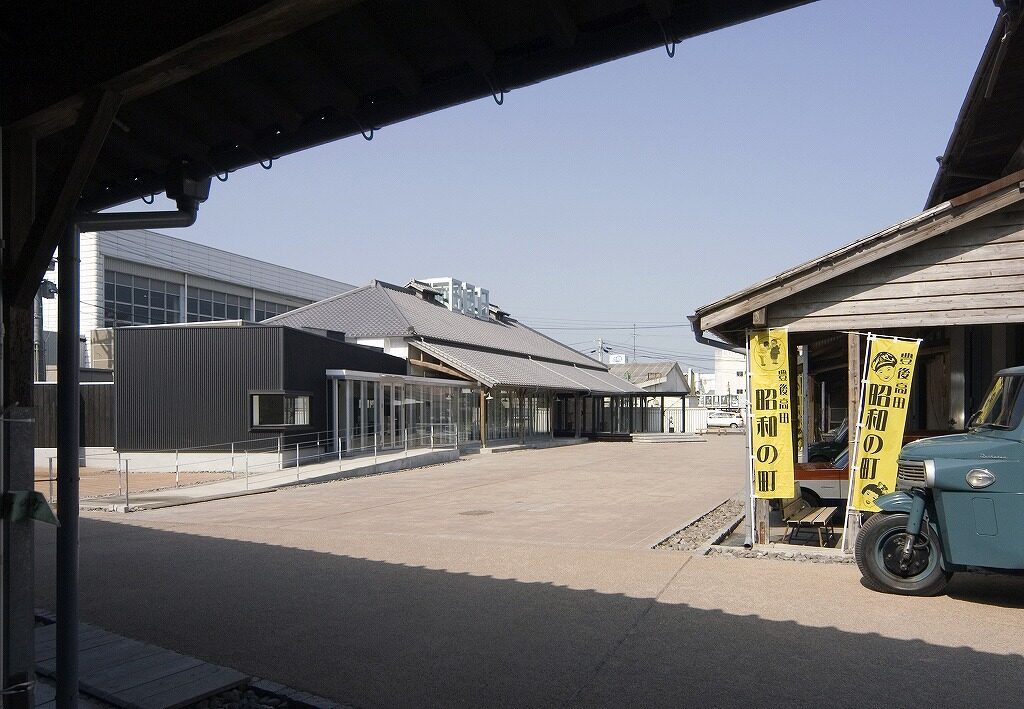 現代と昭和の融合

大分県豊後高田市にあるレストランの計画である。
この街は昭和の町と名うった街おこしをおこなっており、その拠点施設としてこの南蔵が計画された。昭和のはじめに造られた和小屋組の農業倉庫をなるべく生かすことを求められた。
そこで単に倉庫を保存再生するのではなく新しい建築要素を古いものの中に挿入することにより、古いものと新しいものを対比させることによって、より古いもの(昭和)を浮き立たせるように考えた。
和小屋の倉庫空間はメインの飲食スペースとして利用し、エントランスからの動線になる部分にはガラスの回廊を挿入している。また、厨房や中庭に面した飲食スペースは現在の建築表現で付加した。
このレストランが出来ることによって観光客が増え、さらに街が活気づくことを願っている。

Fusion of Modern and Showa

This is a restaurant plan in Bungotakada, Oita Prefecture.
This town is known as the town of Showa, and this storehouse was planned as a sightseeing base facility for the town. They were asked to make the best use of the agricultural warehouse built at the beginning of the Showa era.

Therefore, instead of simply preserving and reconstructing the Showa era warehouse, I thought to make it stand out by inserting new building elements and comparing the old with the new one.
The main warehouse space is used as the main dining space, and a glass corridor is inserted in the part that becomes the flow line from the entrance.
In addition, the dining space facing the kitchen and courtyard was added with the current architectural expression.

By using new construction methods and materials, it was possible to regenerate a Showa building in the Heisei era. This kind of project may be a way of building sustainability, by combining existing building elements with new ones. The establishment of this restaurant has increased the number of tourists and the city has become more active.
Also, it is a great pride for me that Emperor Heisei visited this building in 2011 and it was broadcasted on NHK.